One of the Adtrafico webmasters tried our push on Flirt SOI, a proven offer in the UK. The results he got were interesting and definitely deserve attention.
Geo: United Kingdom
Ad Network: Tacolo.co
Affiliate Network: Adtrafico
Spent: $211.14
Earned: $460.58
Profit: $249.44
ROI: 118.14%
The author already had some experience with push traffic, but he's one of those webmasters who are always on the lookout for something more. In early summer, he came upon one of the cases with Tacoloco and he decided to try and copy the link. The author has worked with the UK on a number of occasions and knows how push offers work. Flirt on Adtrafico might be an old offer in the dating vertical, but the conversion is pretty good.
Specifically for the UK: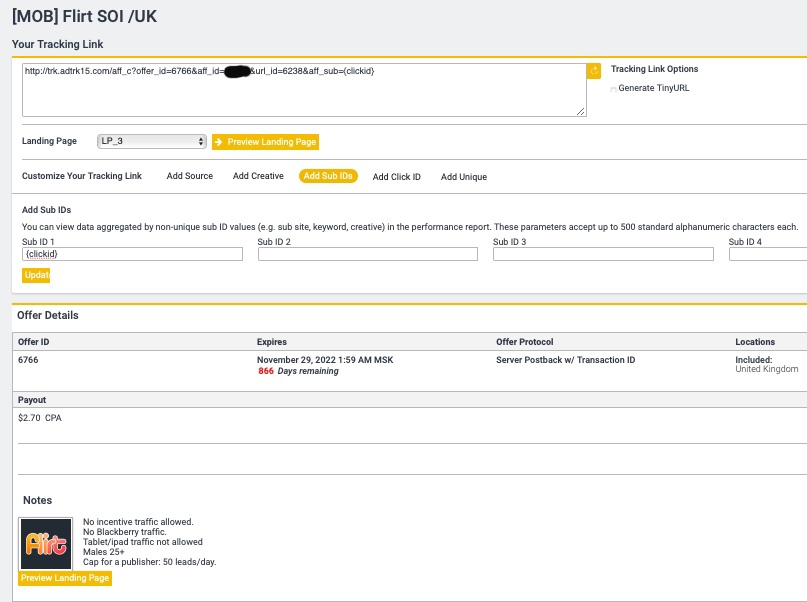 The author of the case preferred to test several landings pages at once, because he believes that a lot depends on the landings. After launch, both landing pages performed well, but one converted a little worse than the other. So he gave that one up, and directed his efforts to the one on the screen (landing ID 6238).
We won't go into the details of optimization, and demonstrate "before" and "after", we'll just show the push that the author left in the work: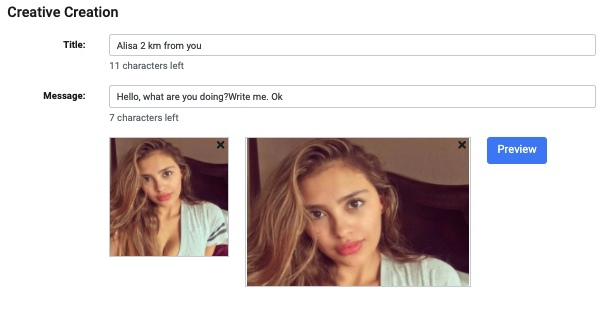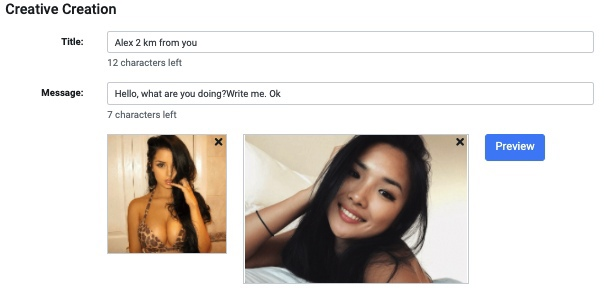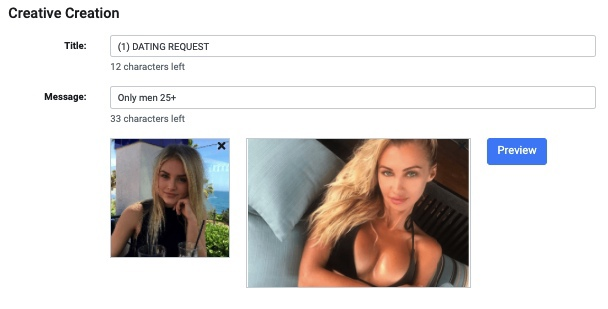 If you look at the tracker, you'll see clearly why it's more effective to use several landing pages at once: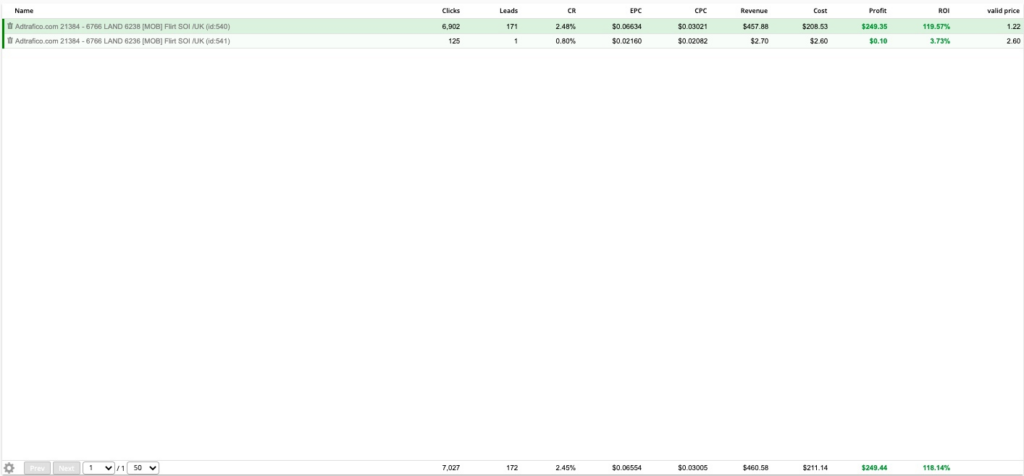 The rationality of this approach is visible and so doesn't require our comments or justifications.
This is how it looked from the point of view of adtrafico:

You probably noticed that some of the author's traffic went to the rotator. This is very useful in offers with strict geotargeting. Unnecessary click thrus go into the rotator and might be converted there.
In general, the author didn't regret his choice, because things got very interesting. It's hard to say how the link will work at a distance. At the moment the author is planning to refine the individual elements which will increase the conversion rate, and then run the campaign again. However, even in this form it works. So make the most of other people's experience and expand your boundaries.
This case teaches you that even if someone else's successful case doesn't suit you personally, it will give you a good idea for creating your own links. Use other people's experience as a tool to find effective links. In the meantime, start by registering with TacoLoco 😉