We are starting to prepare a series of detailed instructions on integrating popular CPA trackers with TacoLoco.
In the first article, we decided to talk about one of the leaders in this market – the Keitaro service.
This service allows you to optimize advertising campaigns, track the effectiveness of various traffic acquisition channels (using 30+ different metrics), and provides great opportunities for building successful work in CPA.
Integration
1. Log in to Keitaro, go to the "Sources" section and click the "Create" button:

2. Among the options find the tacolo.co template: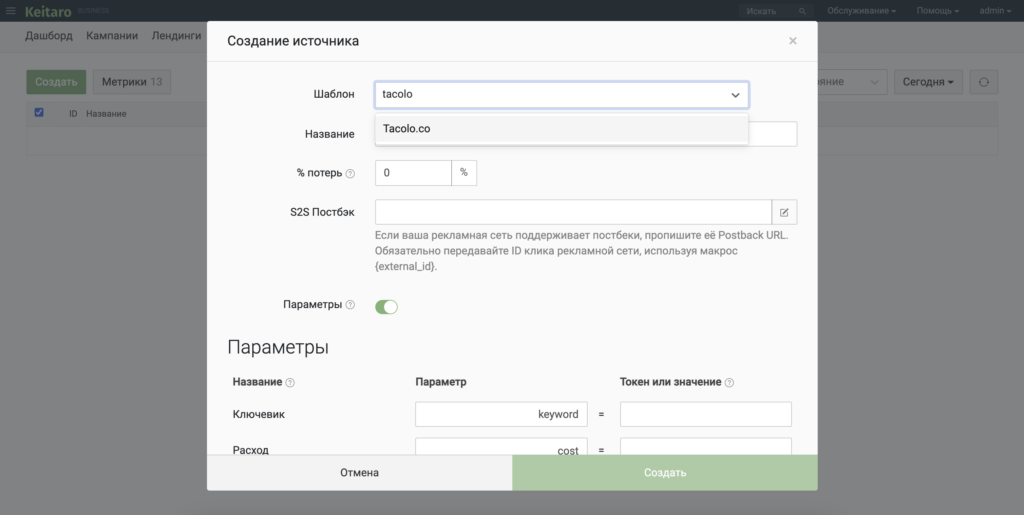 3. Then we go to the TacoLoco personal account, find "S2S Postback" in the "Profile" section and copy the value of the user parameter: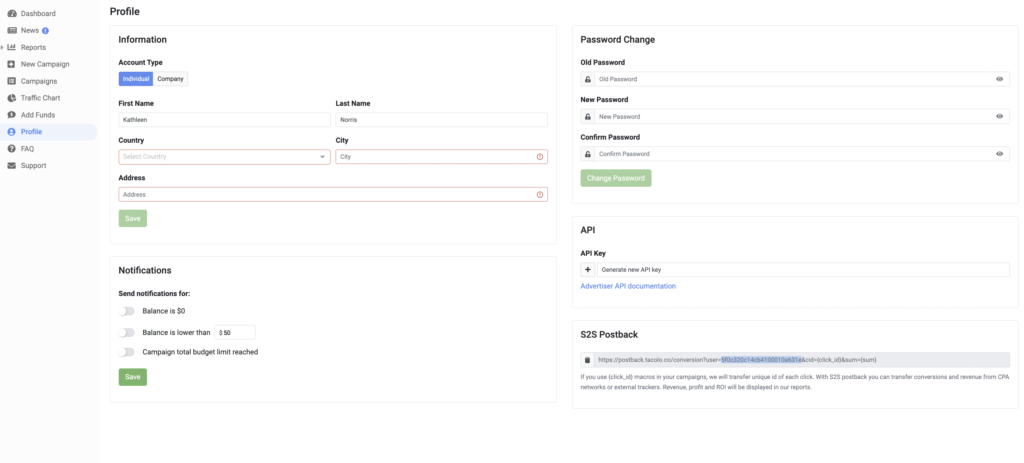 4. Insert user value into the corresponding "S2S Postback" parameter in Keitaro: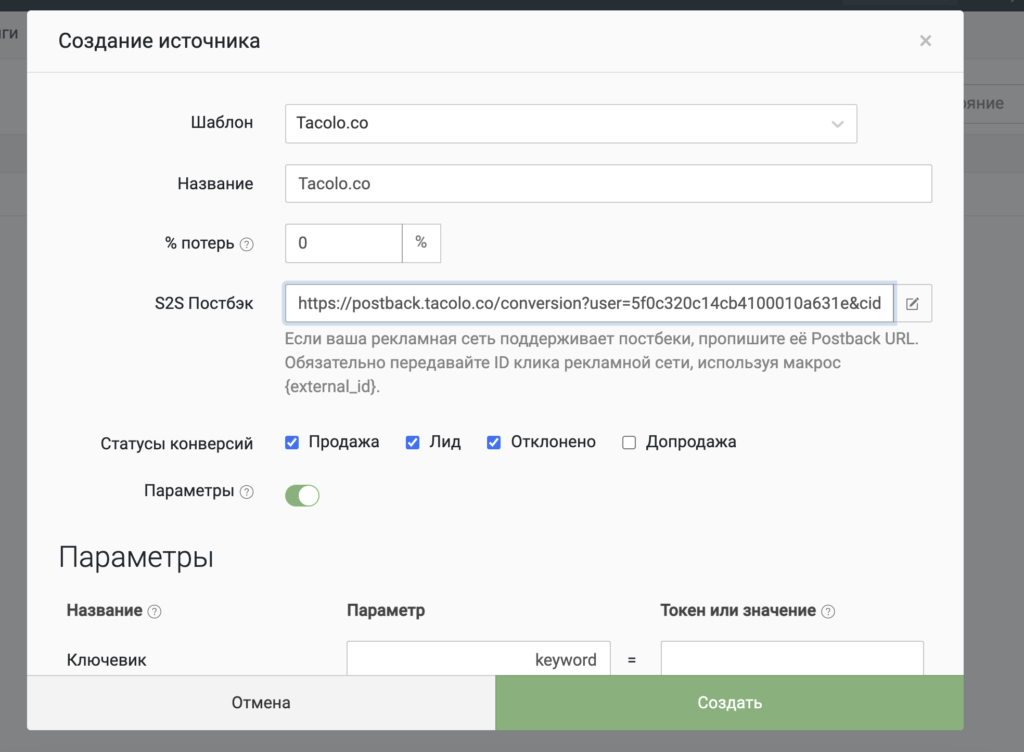 5. All done. Now all information will be visible in the tracker, and conversions will also be displayed in your personal TacoLoco account: