It is no secret that year-on-year, this vertical is promising excellent prospects. According to latest Statista forecasts, by 2027, 440 million people will be using online dating services. It is expected that by this period the annual revenue of this segment will grow from $2.86 to $3.41 billion. Not a single media buyer doubts the stable conversion rate of dating offers. However, even an "evergreen" niche like dating can be influenced by trends that cannot be ignored. The market is always altering; audience preferences and moods change. This means that yesterday's bundles will no longer bring so much profit today.
If you're intending to channel on dating in 2023, this article will definitely be useful to you.
1. People want to meet online
The world has long moved to a remote format of work, shopping and communication. During the coronavirus pandemic, people grew accustomed to meeting and chatting on the Internet. The pandemic may be over, but the habit has remained. During times of self-isolation, dating traffic has increased by one and a half times, and in 2023 this trend looks set to continue.
This vertical itself continues to adapt to these conditions, and it offers users new formats of interaction: online dating, private chats, and online games.
What does this mean for the media buyer? Dating is now an even broader field for experimentation. The more traffic there is, the more offers there are.
2. Blurred lines between dating sub-verticals
Previously, "pure" dating was more clearly separated from adult. Now an increasing number of users are coming to the "pure" sites for relationships without obligations. While adult and casual offers are more and more often using softer and neutral creatives, they also trying other models of monetization to attract users of both sexes.
What does this mean for the media buyer? You can test something more vivid in your creatives. For example, "I work a lot, I don't have any time for a serious relationship."
3. Artificial intelligence is developing
Technologies and new artificial intelligence algorithms are giving us the opportunity to use more user parameters. Many people are used to channelling to a broad audience, but in 2023, an increasing number of brands (including the largest) are launching niche products – for example, for a specific age group or focused on people with certain interests.
What does this mean for the media buyer? Modern technologies allow advertising to be even more personalized. This allows you to more accurately target your target audience and show the user ads which are as relevant as possible to their parameters and interests. This leads to the more rational use of the budget.
4. The online dating audience is "growing up"
Every year, dating services are used by more and more people over 50 years old. This trend is continuing in 2023. In particular, the resource in TikTok will cross the threshold of 15% of mature users.
What does this mean for the media buyer? The dating niche audience is growing – this can only make us happy. At the same time, the trend requires us to carefully segment and study the target audience, as well as test out new approaches to 50+ users.
5. TikTok is leaving the US
At the end of 2022, the US Congress introduced a bill to ban the use of TikTok. Due to the political situation in the world, online platforms of Chinese or Russian origin are now classified by the US government as potentially dangerous for its citizens.
What does this mean for the media buyer? This also means that soon TikTok, as one of the top free sources for dating offers, will inevitably "fade into the sunset".
6. Fewer users "outside politics and religion"
This trend began three years ago and is gaining momentum. Today, more than 60% of users do not want to meet anyone with whom their political and religious views do not coincide. In their use of dating apps, they are 7% more likely to pay attention to this parameter of a potential partner.
What does this mean for the media buyer? This is yet another reason to more carefully study the target audience, so that you can make more relevant offers and obtain more conversions.
7. Offers are becoming more inclusive
An increasing number of offers are adapting to users' aims of finding a soul mate and someone who shares their interests and beliefs. The dating market in 2023 will continue to adhere to inclusiveness and diversification, in order to make its applications more accessible and useful for each user. Large projects are now providing the opportunity for users not only to display their appearance, but also to reveal their interests and needs. This year we can expect more online products for people with specific interests, sexual orientation, food and music preferences, lifestyle, etc.
What does this mean for the media buyer? It all helps you to target your audience more precisely. In order to achieve this and carefully develop the funnel, you have to analyze the portrait of the target user, and their "pains".
8. The online dating audience is changing
If earlier the majority of users were heterosexual men 35-45 years old, now when channelling onto dating-offers, we can expect a completely different picture.
For example, the results of recent surveys of the US population showed that LGBT dating apps have become more popular than for people with traditional sexual orientation. What's more, the ratio of men and women in these communities is almost the same (32% and 28%, respectively) and the absolute majority here are young people under 30 years old.
What does this mean for the media buyer? We have to spend more time on market analysis, in order to learn about the trends in good time and to adapt to them ahead of our rivals.
9. Traffic from apps is gaining momentum!
Affiliates saw the potential of this a couple of years ago and this year again they prefer to channel to dating sites through apps. This is actually a channel with little competition. If you haven't tried it yet, it's well worth paying attention to it.
What does this mean for the media buyer? If you're not channelling directly, but through an app, you can retain the user until they delete the app from their phone. Give it a try, it's a great conversion resource.
Tip: Experienced media buyers with a good budget should try channelling via Web View or PWA applications. They are easily moderated on Facebook and Google UAC.
10. Dating partners enter the arena from a smartlink
Smartlinks have actually been trending for a long time. Many people even consider them to be outdated. However, practice shows that in 2023 channelling via smartlinks will be even more profitable. A smart targeting mechanism will do all the work for you. It will direct your traffic to a relevant offer based on a variety of parameters – device type, Geo, operating system, etc.
What does this mean for the media buyer? Having a source of free traffic, without having to bother with creatives and optimization, and with the help of a smart link, you can reach a decent ROI.
11. Advertisers are adopting new GEOs
In its entire past history, dating offers have consistently converted well in the United States, Germany, France, the United Kingdom and a number of Asian countries. In 2023, affiliates are trying out new locations in Europe, Latin America, Asia, and even Africa. This is supported by the expansion of Internet coverage. This led to an increased in the volume of mobile traffic and the active popularization of Western products and brands.
What does this mean for the media buyer? To achieve high performance indicators, you don't have to work just Tier-1. This year, you can and should look for new audiences – for example, in China, Brazil, Israel. A lot of people have already seen the potential in them, so the number of advertisers here is continuing to grow, and at the same time competition and rates.
In 2023, what dating advertising creatives will bring more conversions?
In order to create effective creatives, you have to look at them through the eyes of a potential lead. You can only find effective approaches by carefully studying your target audience and isolating your own subjective views.
The interests and preferences of the 2023 online dating audience have changed. Let's take a look at what users want and how they are behaving this year:
1. A fine line of realism
Believable creatives are perhaps the most "evergreen" trend. Year on year, this remains the most important. The sooner someone believes and wants to click, the better. It's not enough to show everyone home-made photographs against the background of rural areas. For example, a decisive factor for young people are untreated photographs. While adult men are more responsive to glamorous ladies who resemble models. You have to study your target audience, in order to correctly determine the right degree of realism/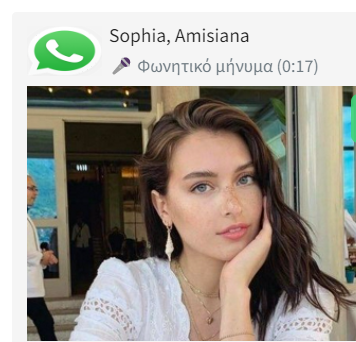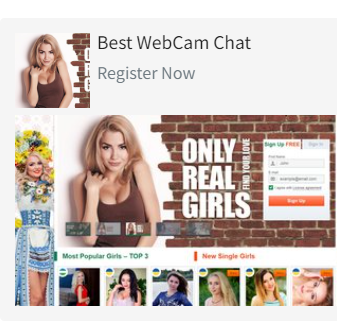 2. Personalization
With pushes and in-pages, you can easily segment your audience. In your creatives, use photos of girls of different age categories, physique, and race.
Don't forget that online dating resources are also used by women. In your creatives designed for a female audience, "pains" seem to work more than photos of men looking for a date. Hint at or press on a "painful" spot: "no one to spend the evening with?", "ready for a serious relationship?", "I'm tired of being alone?". Use dating stories on the resource you're promoting.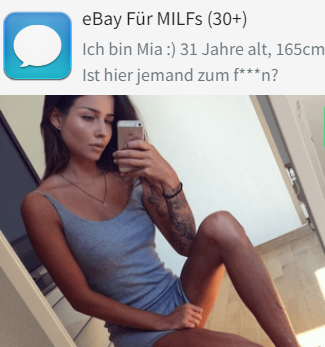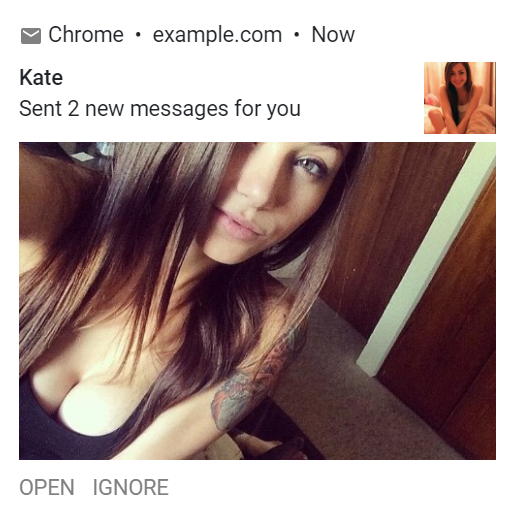 3. Imitation of TikTok video, audio and logo
In 2023, dating services are more likely to use video functions. A couple of years ago, the audience preferred voice messages and was in no hurry to go "live". Now the video format has become more accessible – many products have features such as selfie video and video chat. Users increasingly want to see rather than write or hear. This helps them to get a quicker and more accurate understanding of whether the interlocutor is right for them.
In your creatives, you need to focus on the possibility of seeing the other person. If we're talking about pushes – the most user-friendly format for dating – then users often click on advertising with a video launch icon or TikTok logo. You can support the visual with a title text ("I'm waiting for you in the private chat") or with a button ("go to the chat").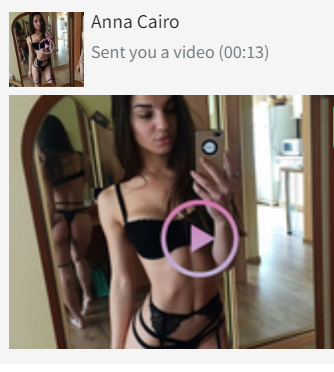 4. Pre-landings with questionnaires
We almost always recommend directing push traffic to dating offers via a "tab". In this way you can filter out non-target users who clicked accidentally or out of curiosity. In prelandings for online dating, it's a good idea to conduct short surveys. Preland questionnaires help to warm up the audience, learn the interests and needs of a potential lead.
The audience tend to go for creatives with a headline in the form of a friendly personal message, containing a suggestion or question. The less like a link text it appears, the higher the CR will be.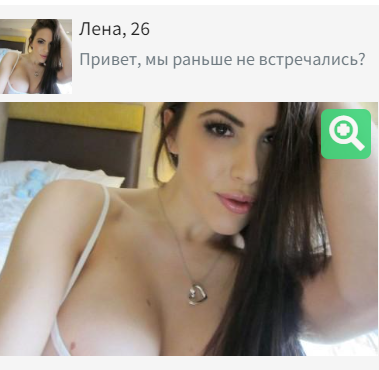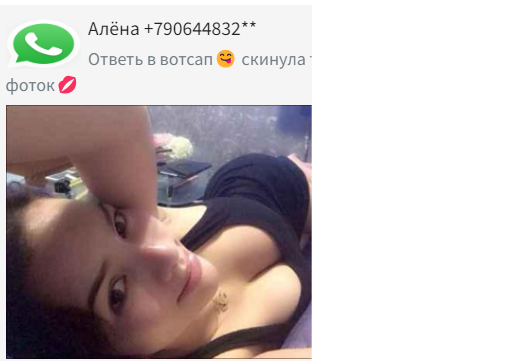 5. City macro in push notification header
This is one way to personalize a pop-up notification. If your partner allows the use of macros, then be sure to test this approach. What's more, in 2023, creatives still work well with an emphasis on the close location of the chat partner.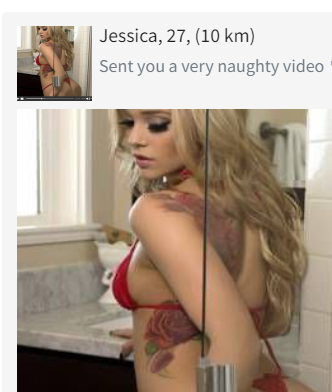 Conclusion
The forecast for the online dating vertical once again looks mega-optimistic. Dating impacts the physiological and emotional needs of a person, and therefore it is unlikely that it will ever cease to bring income to affiliates. However, this is no reason to relax. The longer we work in one given niche, the more difficult it becomes to attract traffic. In order to continue to reach a decent ROI, you have to study the market and adapt to it in good time.
If you want to get a great result, try TacoLoco push traffic. We have more than 1 billion ad impressions and more than 180 GEO. We also carefully select sites that regularly deliver you the best quality traffic at the best price. If you're looking for a network with simple registration, operational campaign moderation and caring support – you will definitely like TacoLoco 😉