Hola! If you're reading this article, then you're thinking about channelling on dating sites in Latin America. Is that a good idea?
At the moment this isn't an area we would call a favourite GEO for media buyers. Everyone tries to focus on those countries the mentality of which they are more or less familiar with, as well as details of legislation and cultural values. However, many networks (including us) are increasingly beginning to refer to LATAM countries. 
It offers good traffic with good bids, and the geo itself is not yet "squeezed". In order to save you time, we'll give you a detailed guide to channelling traffic to online dating in Latin American countries.
What is Latin America?
Latin America includes countries in the Americas with a population of more than 661 million, of which 160 million are active users of the world wide web.
Independent States of Latin America: Argentina, Bolivia, Brazil, Chile, Colombia, Costa Rica, Cuba, Dominican Republic, Ecuador, El Salvador, Guatemala, Haiti, Honduras, Mexico, Nicaragua, Panama, Paraguay, Peru, Uruguay, Venezuela. Latin America also includes a number of dependent territories: Guadeloupe, Martinique, Puerto Rico, St. Barthelemy, St. Martin, French Guiana.
According to Statista, advertising spending in LATAM in 2022 exceeded $29 billion. It is expected that by 2024 this figure will reach $34 billion. Brazil has the largest market share.
Language
The population of Latin America mainly speaks Spanish, and in most countries it has the status of state language. Portuguese, English, French, Dutch are also spoken. At the same time, the Portuguese used in Brazil as the state language, is not very similar to the original (as it is strongly influenced by Spanish).
Target audience portrait
Drug barons, smugglers, burglars and escaped criminals – there are plenty of stereotypes about Latin America. However, it's important to understand that most of them are inspired by Hollywood. Not every Latin American walks around in an unbuttoned shirt with a Hawaiian print on top of a T-shirt, carrying a knife in his pocket. The average resident of LATAM is law-abiding, non-aggressive, dreams of a better life in the United States and wants to start a family. As you can see, it's not all so scary.
The Latin American Mentality
Let's look at the mentality and preferences. Use this information when you're choosing an offer for these GEOs and looking for approaches to the target audience.
So, the people here are:
Patriotic – the people love their homeland, respect politicians, honour cultural values and traditions. This means that you can link campaigns to local holidays and mention local manufacturers.
Family – Latin Americans tend to have a family, spend a lot of time with loved ones and take care of elderly parents. Dating offers here are really popular.
Emotional – this can't be ignored! Latin Americans are impulsive. They give in to their own emotions and make rash actions and purchases. They won't be difficult to persuade to buy. 
They are distrustful of official medicine, which, by the way, is poorly developed. Most choose to be treated with folk remedies, and some regions turn to shamans rather than doctors. Hello, nutra!
They're poorly educated – so don't use complex wording in promotional materials, the locals won't understand.
They're interested in discounts and promotions – this is due to the low level of income. This trigger will definitely work in creatives.
They prefer high-calorie food, which is why many people are obese. "Slimming" sites in LATAM are popular.
Religious – 82% profess Catholicism, the holidays are usually celebrated "on a grand scale". People in South America remember and observe ancient traditions – for example, in Mexico there is a "Day of the Dead".
In many regions from 14.00 to 17.00 is siesta time. Launching ads in this time range is ineffective, be sure to take this into account when setting up an advertising campaign.
If you're going to channel traffic to LATAM, focus on the above features of the population. Bear in mind that in the context of individual GEOs, the situation may differ. The audience in Latin America is very diverse and sometimes specific.
Advertising Regulation and Prohibitions
To make sure that your advert doesn't encounter any negativity, bear the following things in mind:
In Latin America, there are standard "bans" in advertising – weapons, alcohol, drugs, tobacco.
You mustn't joke and or speak unflatteringly about the culture and religion of Latin Americans.
Don't use black and purple in you creatives – in Latin American they are considered the colours of mourning.
In general terms, advertising is poorly regulated in terms of legislation. There are no specific problems in promoting dating offers.
Relevance of Dating in LATAM
The online dating vertical is one of the top ones in Latin American countries. The locals in these GEO are very temperamental and loving, and therefore the demand for dating services is consistently high and not restricted to season. SOI and DOI offers work best, pushes convert best. You can also channel from YouTube and social networks. Their popularity in every GEO differs, but if you choose Facebook, Twitter or TikTok, you can't go wrong. Adult traffic can be channelled from the most popular 18+ sites such as Xhamster and Xvideos.
Access to internet
Let's take a look at the number of Internet users in January 2023 in Latin America (by country):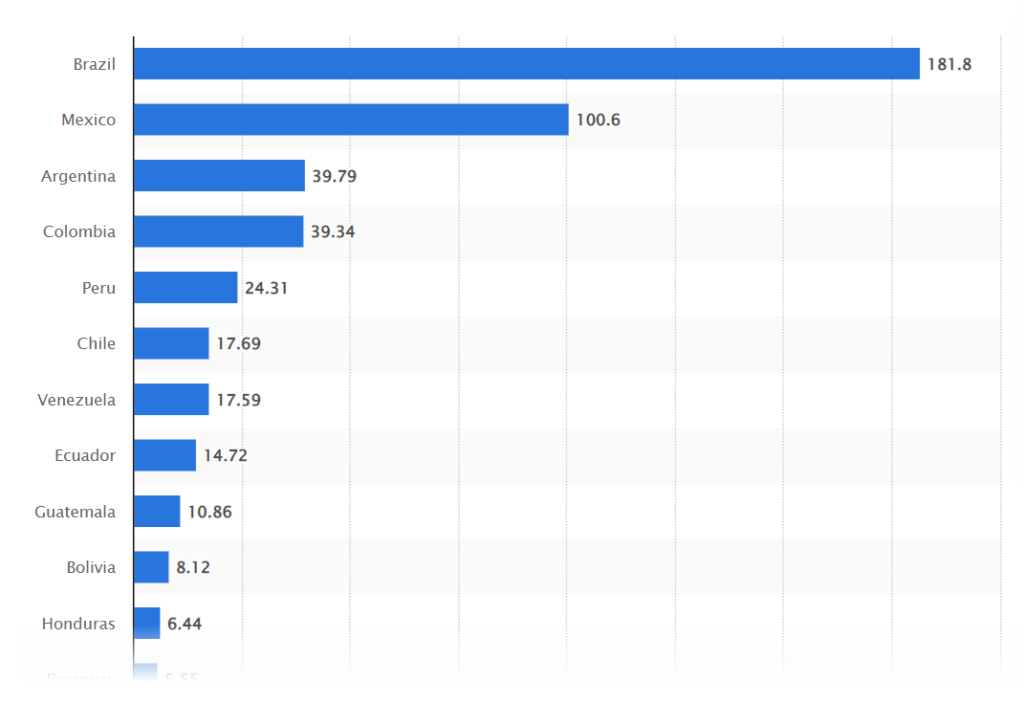 As you can see, in January 2023, the most users were estimated to be in Brazil. The number was about the same as in Mexico, Argentina and Colombia combined.
Statistics for 2022 showed that 383 million people use mobile Internet in LATAM, and by 2025 there will be more than 423 million. Smartphone penetration rate is expected to increase from 68% to 73% by 2025.
Effective Creatives for Latin Americans
Most Latin Americans understand Spanish and English well, but for high conversions, it is advisable to do creatives, landing pages and prelandings in the local language.
Almost every LATAM country has its own national currency, so it's best to use it in promo materials, rather than dollars.
Joke and use memes which are popular among the local population. Latin Americans are a festive people.
Use a city macro in the header – these creatives show the best results.
Test pictures of a variety of girls. Men respond well not only to "their own" type, so be bold and add creatives with realistic photos of girls with Slavic appearance.
Video icons on the photo, "voice message" in the header, instant messenger icons: – the more real the pop-up message looks, the higher the CR.
The following push creatives also convert well: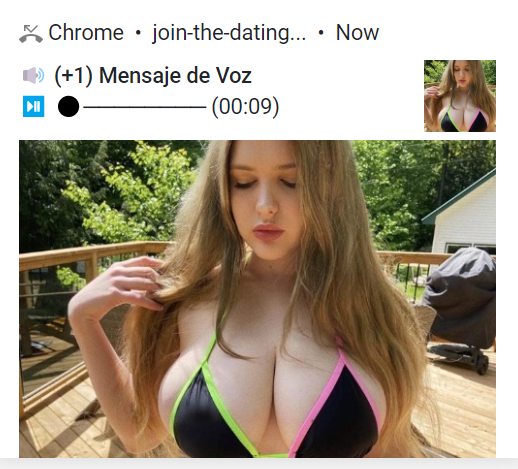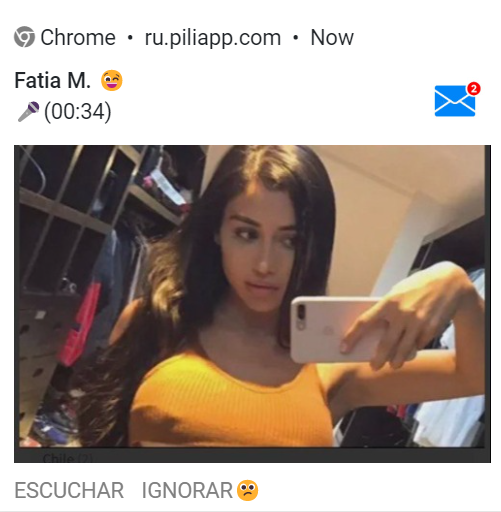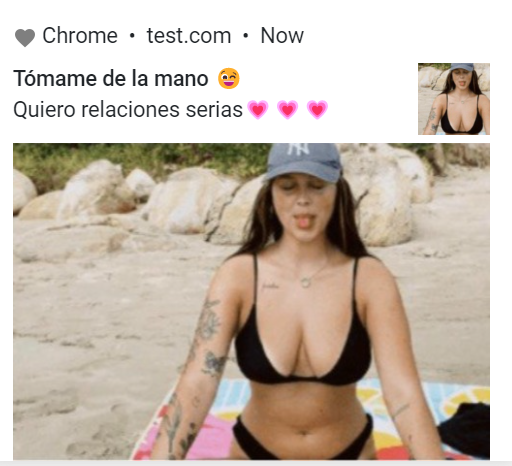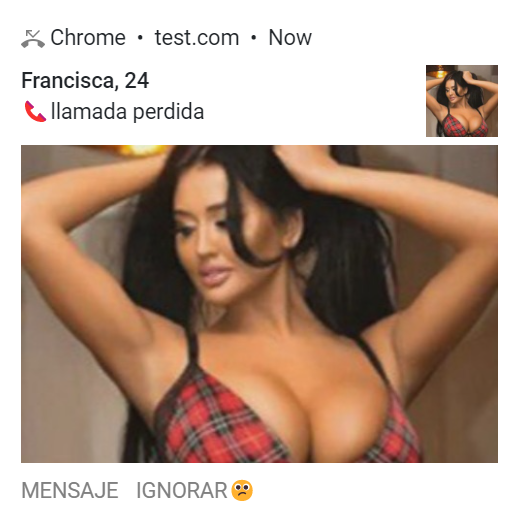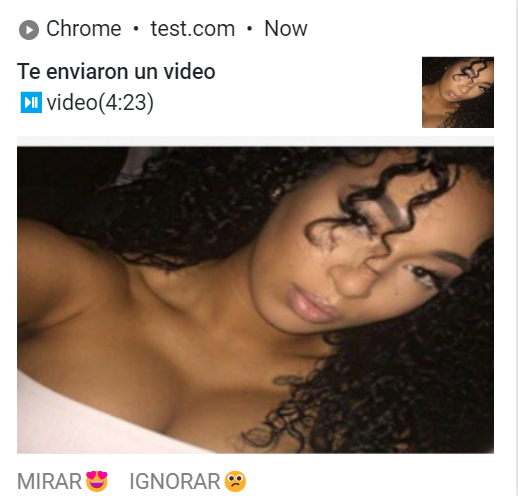 Overview of Latin America's Top GEO for Dating
LATAM consists of a multitude of GEO which are attractive for media buyers with different potential. Everyone will find a country for their budget and offer. Let's take a closer look at the most promising countries.
Mexico
A very contrasting GEO, but a favourite of affiliates. The average monthly income of a Mexican is not high, but not low – $1000-2000. Still the locals have nothing against emigrating to the developed countries around them. The largest city is Mexico City with a population of up to 9 million (out of 129 million inhabitants of Mexico), as well as Ecatepec de Morelos, Guadalajara, Puebla de Zaragoza, Ciudad Juarez.
96.8% of Mexicans have access to the Internet. Current free traffic sources in Mexico are: Facebook, Instagram, TikTok, Twitter, Pinterest. On Facebook, the most popular social network, the number of men and women is roughly equal. Available payment systems are : Boleto, PayPal, Mercado ago, Visa Checkout, MasterPass.
The results of a survey in 2022 among Mexicans showed that Tinder ranks first in the ranking of popular dating services, and the least popular is Paraship.
Brazil
A GEO with a population of 215 million people and an average income of $1,800. The most populous cities of Brazil are Sao Paulo, Rio de Janeiro, Salvador, Fortaleza, Belo Horizonte, Manaus, Goiânia, Curitiba. More than 74 million Brazilians spend time in online dating services every day. The most popular social networks are Facebook and Instagram, and the payment system is Boleto.
Brazilians are very patriotic, responding well to symbols. The official language is Portuguese, but many speak Spanish, so both languages will work for creatives.
Argentina
Another attractive GEO for media buyers. It's home to more than 47 million people who mainly speak Spanish. Among all Latin American countries, Argentina has the largest urban population. The largest cities: Buenos Aires, Rosario, Córdoba, Mendoza, San Miguel de Tucumán, La Plata, Mar del Plata.
83% of residents have access to the Internet. The most popular free traffic channels are: Facebook, Instagram, Pinterest, Twitter, YouTube. Argentines use the Pago Facil, Rapipago payment systems.
Peru
The country has a population of more than 31 million people, of which almost 80% live in cities and speak mainly Spanish. The average income is up to $500. Yes, it's a GEO with poor users, but it is relatively fresh and hasn't yet been squeezed.
The largest cities: Arequipa, Cusco, Chiclayo, Trujillo, Piura. More than 65% of Peru's population are active Internet users. 19 million of them use mobile devices. 27 million Peruvians are registered in social networks — in particular, in Facebook, Twitter, Pinterest.
Chile
A GEO with a population of 18.4 million people, including 88% – urbanized. The average monthly income of a Chilean is $900. The largest cities and suburbs: Santiago, Valparaiso, La Serena, Antofagasta, Concepción. Every day, more than 16 million locals spend time on social networks Facebook, Instagram, Twitter, YouTube. More than 82% are active Internet users, 43% of them use mobile devices. This is the most developed region of LATAM in terms of digital technologies. The most often used payment systems by Chileans are: Banco Estado, Santander.
Where can you buy LATAM traffic for dating offers?
On TacoLoco there's a lot of traffic from Latin American Geo for dating and not only 😉
It has its own anti-fraud system, proven placements, flexible targeting, competent support and optimal bids:
🇦🇷 Argentina $0.007
🇧🇴 Bolivia $0.002
🇧🇷 Brazil $0.009
🇻🇪 Venezuela $0.002
🇭🇹 Haiti $0.001
🇬🇹 Guatemala $0.003
🇭🇳 Honduras $0.005
🇩🇴 Dominican Republic $0.003
🇨🇴 Colombia $0.003
🇨🇷 Costa Rica $0.008
🇨🇺 Cuba $0.005
🇲🇽 Mexico $0.007
🇳🇮 Nicaragua $0.001
🇵🇦 Panama $0.009
🇵🇾 Paraguay $0.003
🇵🇪 Peru $0.006
🇸🇻 El Salvador $0.004
🇺🇾 Uruguay $0.016
🇨🇱 Chile $0.012
🇪🇨 Ecuador $0.006
Conclusion
The potential for dating offers in Latin America is well justified – there is and will be demand. The local population is open to dating. They love to have a good time and believe in family values. Even for a beginner, these arguments are enough.
If you are going to channel dating in LATAM, then get a move on: in all the GEOs, there is still a fresh audience which your competitors are only too keen to squeeze. By the way, our affiliates have already tested the traffic of Taco Loco from LATAM and reached an excellent ROI.