We already previously discussed Tier-3 GEOs as a great opportunity to earn money. Today we are pleased to present a small case study from our user who chose Ghana to work with which is not the most popular state in West Africa.
With the help of TacoLoco pushes and LeadHits offers, our user managed to get a decent result on installs.
GEO: GH
Traffic Sources: TacoLoco
Advertising format: Push notifications
Period: 04/09/2022 – 04/16/2022
Partner: LeadHits
Offers: WhatsApp
Spent: $340.63
Received: $437.38
Income: $96.75
ROI: 28.40%
Hello everyone! I am not new to media buying and have had the opportunity to work extensively with cryptocurrencies. It was then while working with crypto that I realized it is quite possible to make money in Tier-3 countries. At the moment, my team and I have received almost $100 in profit and we continue to test new GEOs with this bundle.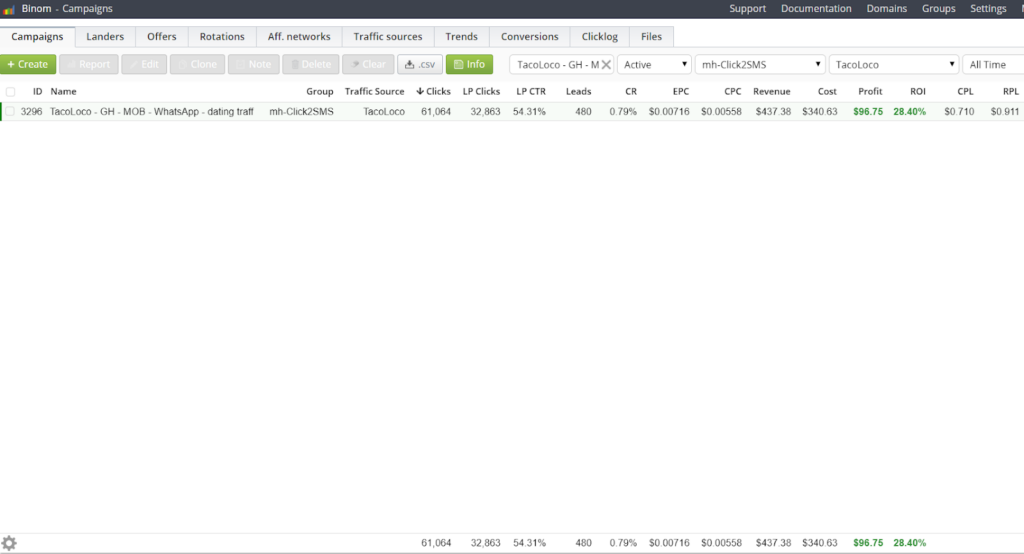 I chose TacoLoco traffic because I already had a positive experience working with it. Moreover, it is Dating traffic that performs well on installs. We have an assumption (absolutely conspiratorial) that those who surf 18+ sites at some point start to worry about their safety – therefore, they may well convert to installing a cleaner, antivirus, or some kind of update. But this is just a hypothesis, and the fact is that TacoLoco's Dating push traffic works not only on dating verticals but also, as in our case, on WhatsApp updates.
I have worked with LeadHits before as they have been on the market for a long time and are firmly entrenched in the installer niche. Actually, it was the affiliate program manager who recommended we try Ghana.

We used the WhatsApp icon on all creatives and only worked with push headers. Then, we experimented a bit with the bid. We launched several creatives at once and quickly got several leaders, that we continued to work with. Here are the creative icons that worked best: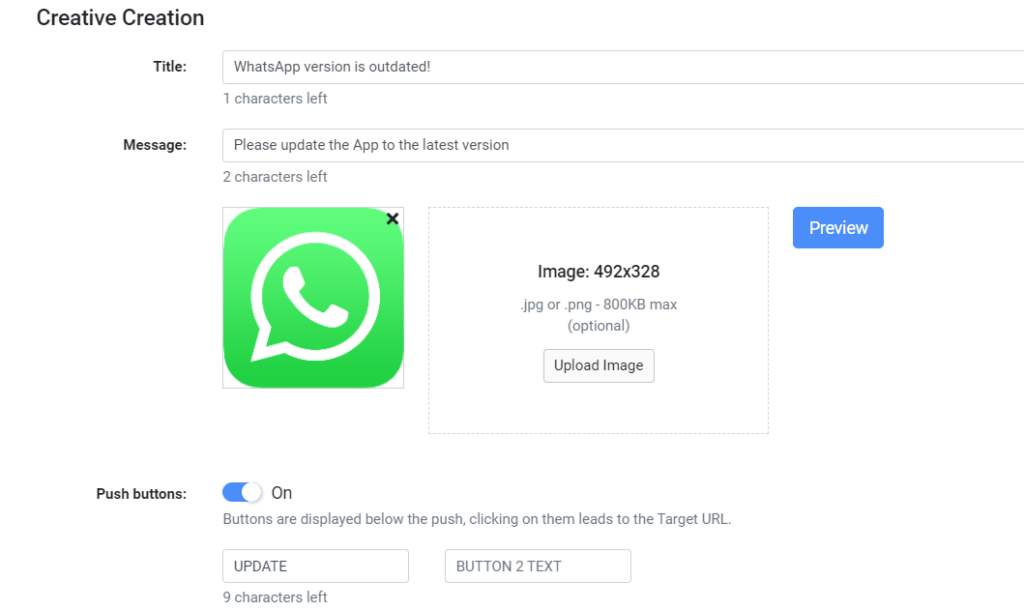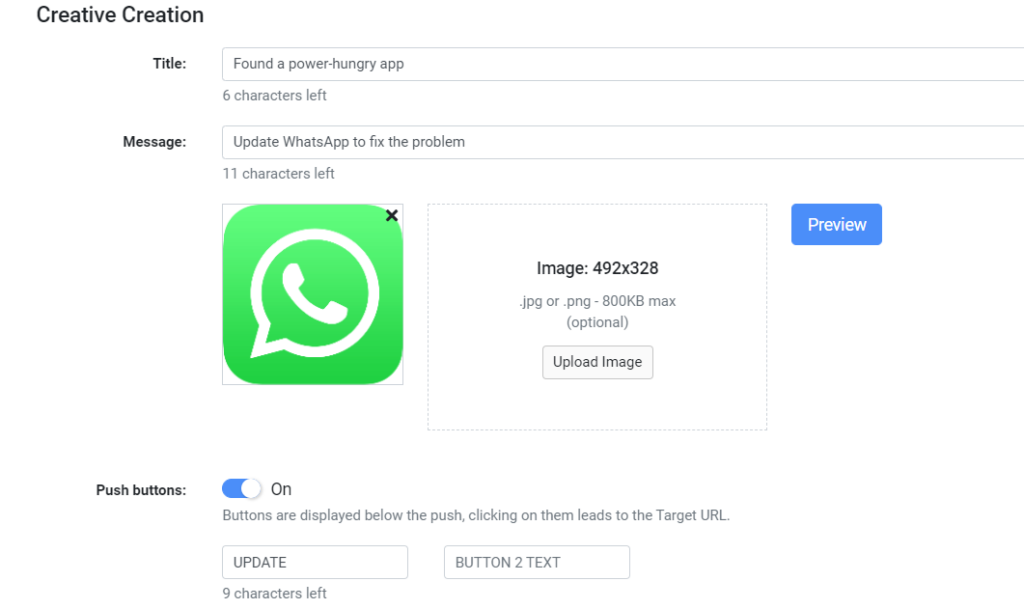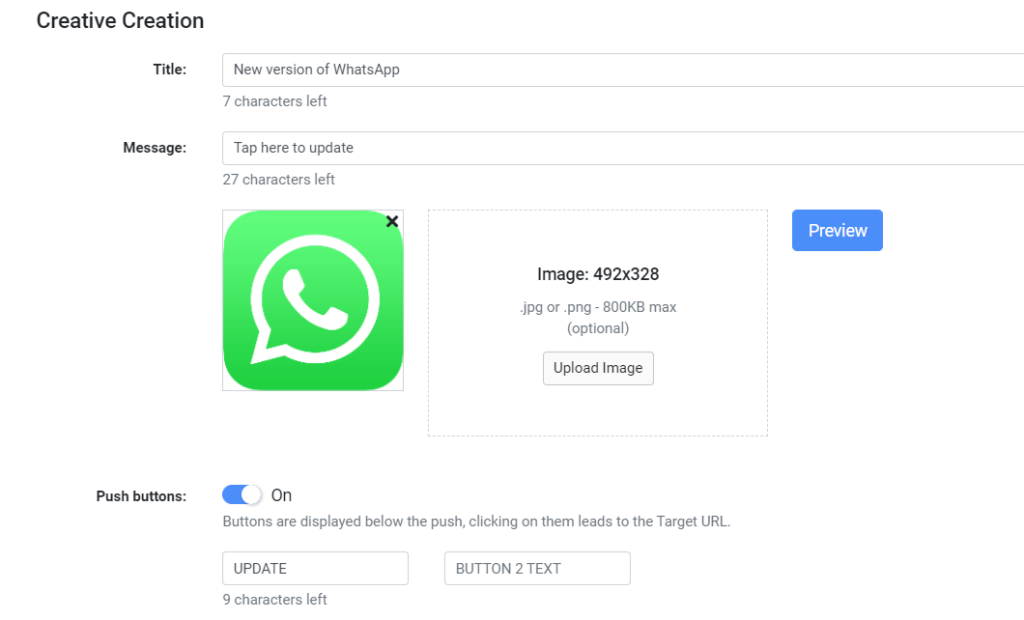 Here is the result we got for each ad: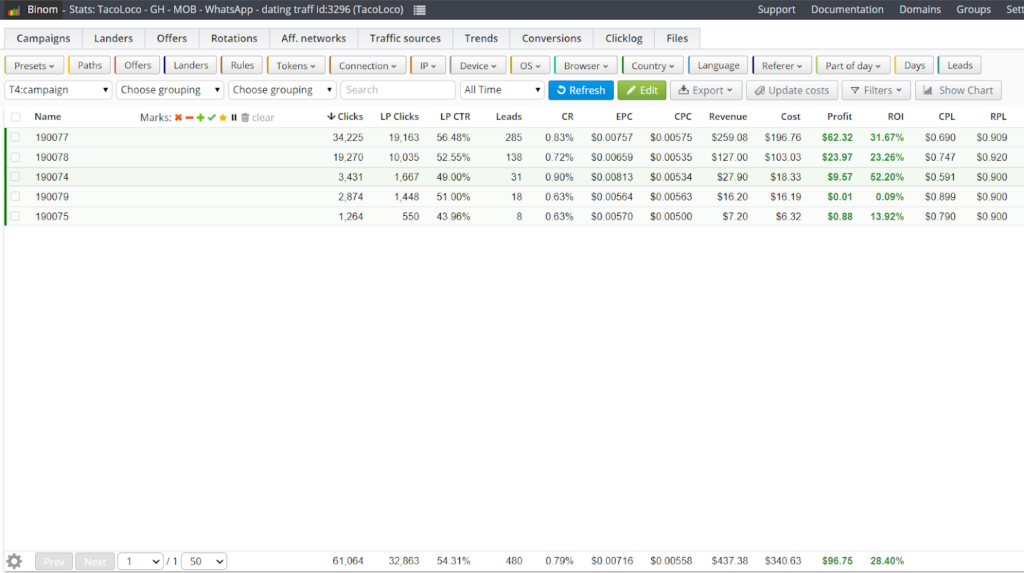 Profit $97 with ROI 28.40%. The plan is to continue experiments with other countries and to perfect this bundle.
Experiment more and good profit for all!